Tilman is one of the partners of
Mucho
, a design studio based in Barcelona, Paris, San Francisco, New York and Sydney. He worked many years at
Summa
and cofounded
Hey Studio
in the middle of it all. I sat down with him in the studio to talk about his history with his partners, changing working environments and the different missions of a teacher in the academic world.
You studied in a German school here in Barcelona, could you share a little bit more about young Tilman and his upbringing?
What I realised after school is that the German system is completely different than the Spanish one – in the last three years of school we don't study at all, it was all about developing our thinking, which is something that in graphic design is really useful. I found out about it when I started university at 
EINA
 and everything was about what I thought about stuff, so it was pretty easy for me because of my background.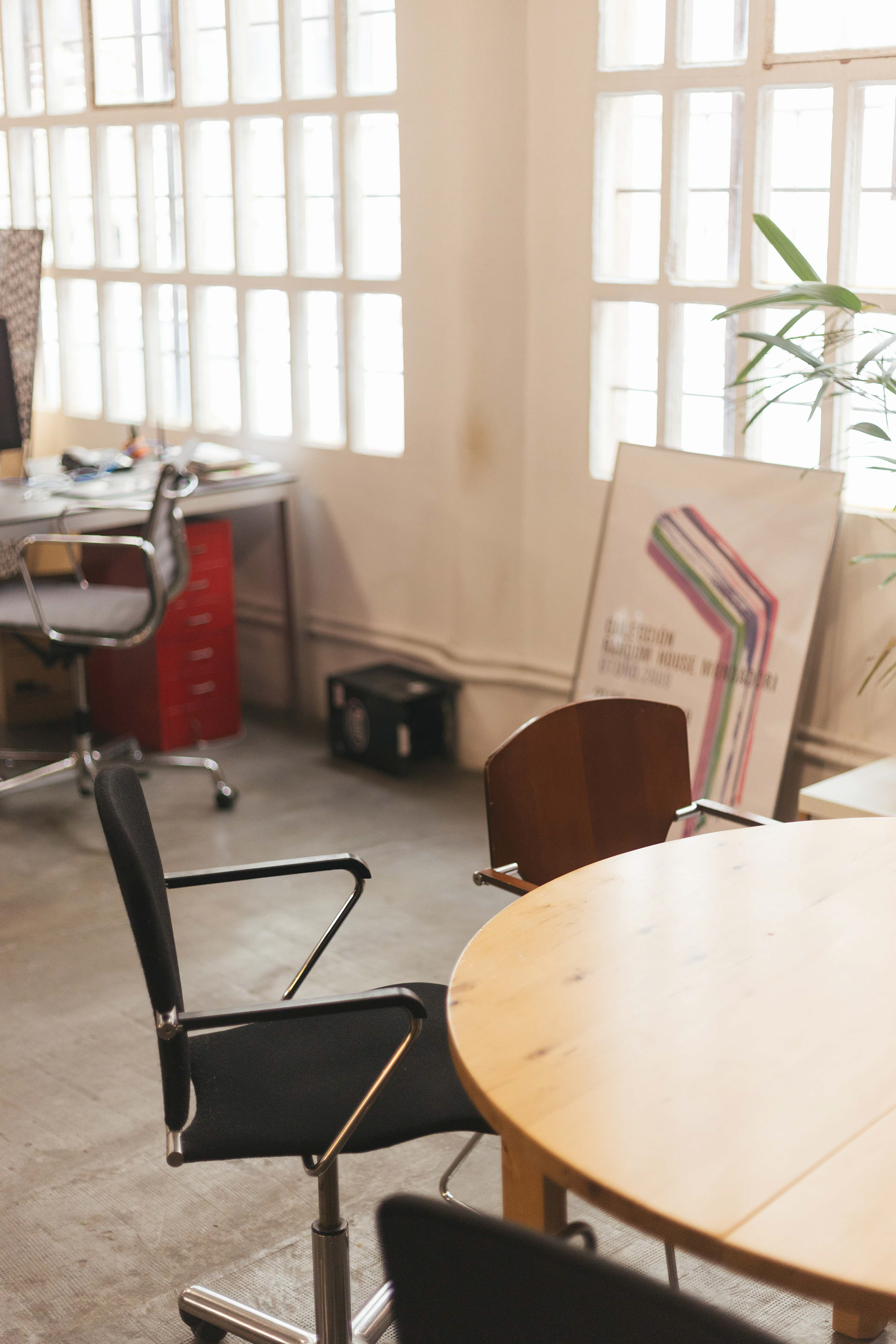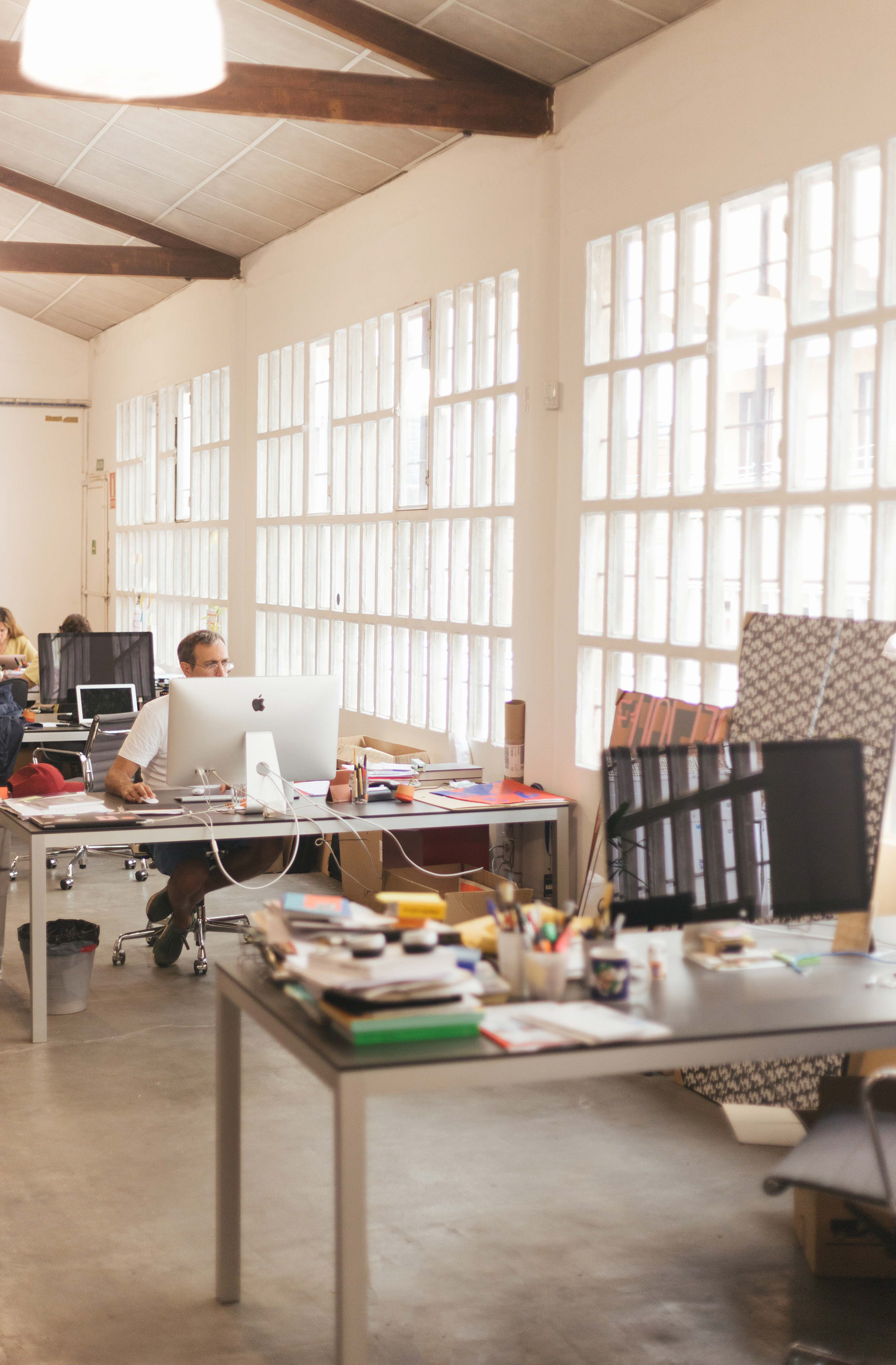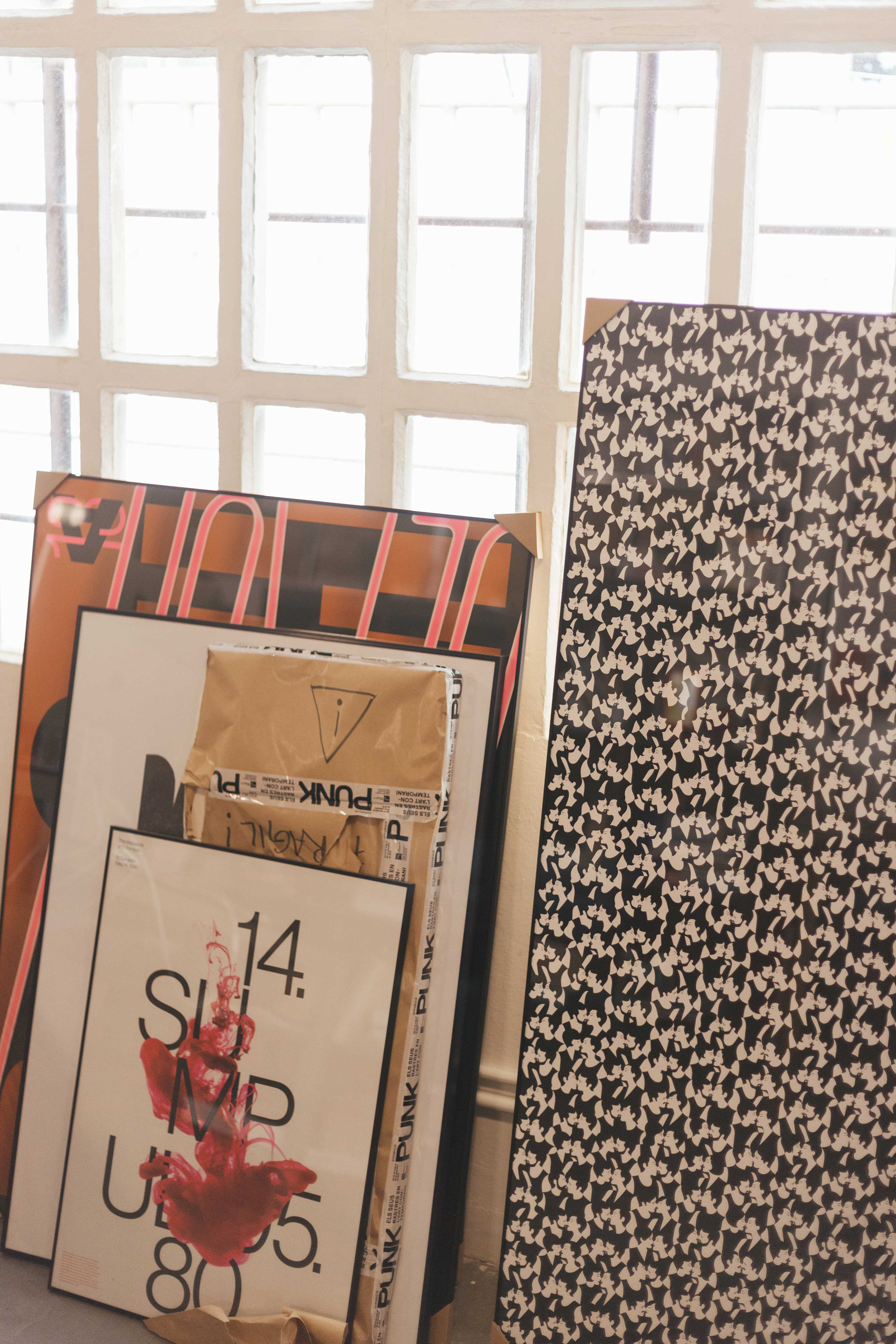 "...what I knew was that I wanted to do something that wasn't the same thing all the time. This thought didn't leave many things on the table, so I went to do something that was creative and new everyday."
I heard that you were the person that convinced Marc Catalá to be a designer. Have you always wanted to be a graphic designer? What things in life made you decide to go down this path?
I didn't have a clue what I wanted to do after school, what I knew was that I wanted to do something that wasn't the same thing all the time. This thought didn't leave many things on the table, so I chose to do something that was creative and new every day.
I knew from the beginning that I was good at that, at school I wasn't one of the best students – I was really good in philosophy (laughs), I was good at everything that was about how you think about stuff and how you become something. I was also good in biology and understating how things evolve, because those were the things that interested me, but for the rest I was pretty lazy. 
My first thought was to become an architect, so I went to Germany to see a university in Stuttgart to study that, but I didn't have the grades to enter on the course. So I thought okay, what's similar to that? Obviously graphic design came out and then something funny happened because I wanted to see how these people worked, my father knew an interior/product designer and he took me to his studio one day to see the environment, how they work. It was the first time in my life I entered a studio, I really liked the energy of it and I decided to do graphic design.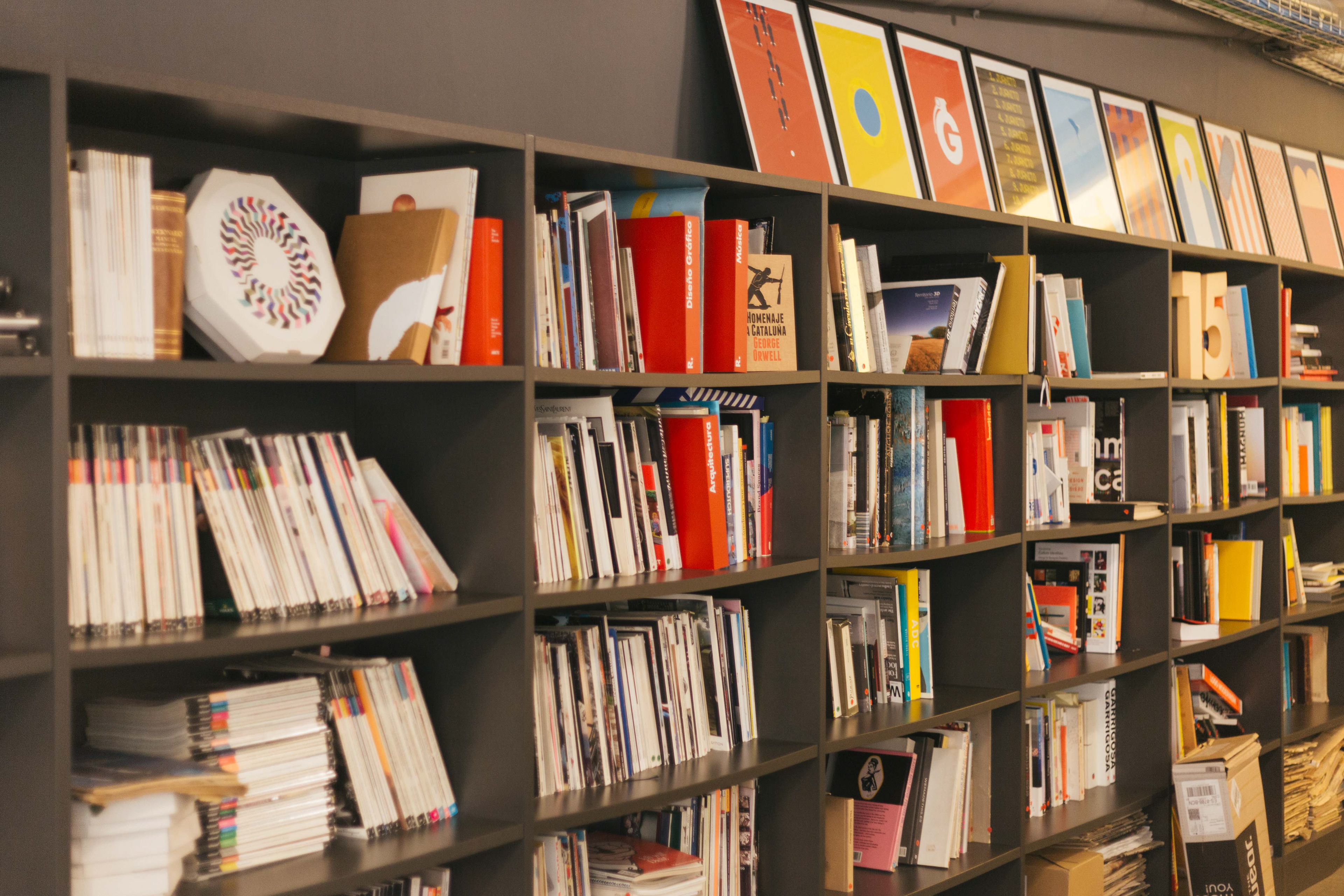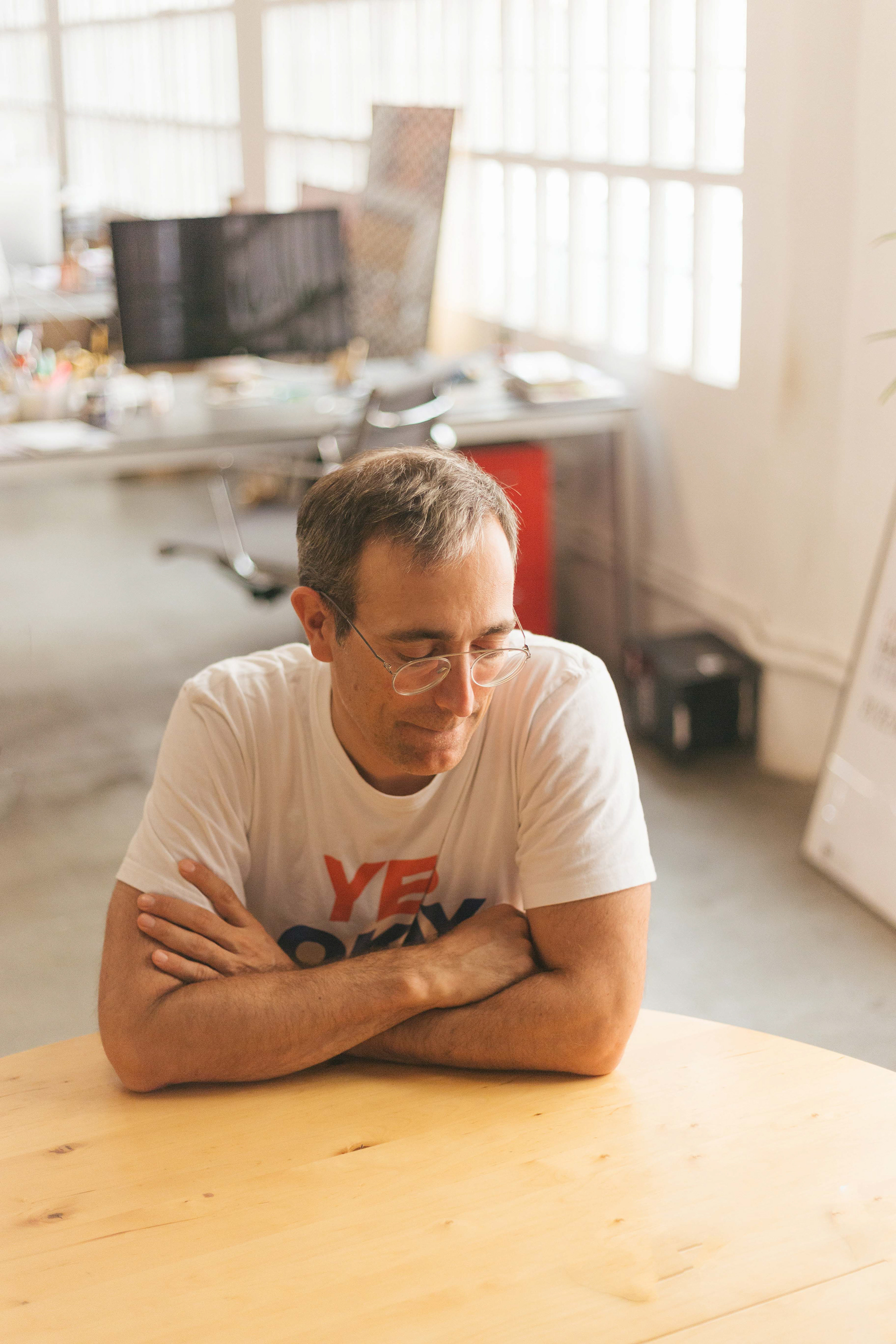 What is your earliest design memory?
I remember being really good at painting the tables of the school (laughs), so everybody wanted to sit where I was sitting because it was well painted with some graffiti style drawings. And then, in the last year of school there was a magazine, they decided to make a competition for design of the cover and I won it, so I thought that perhaps I was good at this too and decided to give it a try.
How do you think your upbringing shaped your ideas and the way you work?
Maybe people around me can tell you this better than me. Something nice is that Marc Catalá and me were raised in 
Walden 7
, the building designed by 
Ricardo Bofill
, and perhaps this has something to do with it. There was a feeling of community there, apart from the geometric shapes and the visual inspiration of growing up in a place like this.
In my family, my grandfather was always interested in calligraphy and photography, but that's it, in the rest of the family nobody is in an artistic field. We're three siblings, we're completely different and for us there was always a moment where our parents realised we were good at something and that we should focus on that – we're very competitive between ourselves, especially my brother and me because we're really close, and in the end all three of us are successful in three completely different things.
The common thing we share is that we're really impatient, and that's a good and a bad thing. Because it makes you go as quick as you can, there's always a pressure that you put in yourself and that's kind of weird for the people around us, like, what are these guys on? (laughs)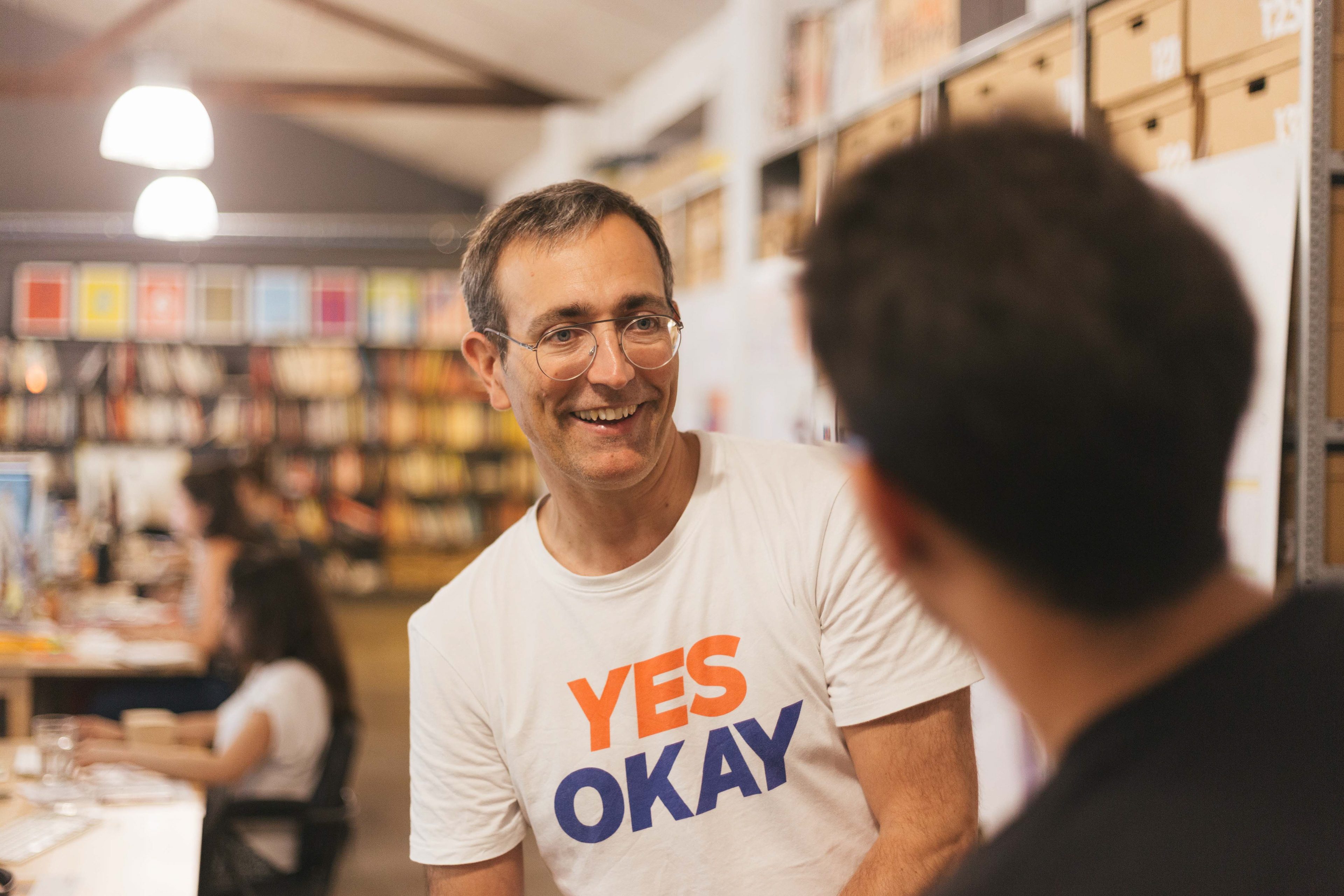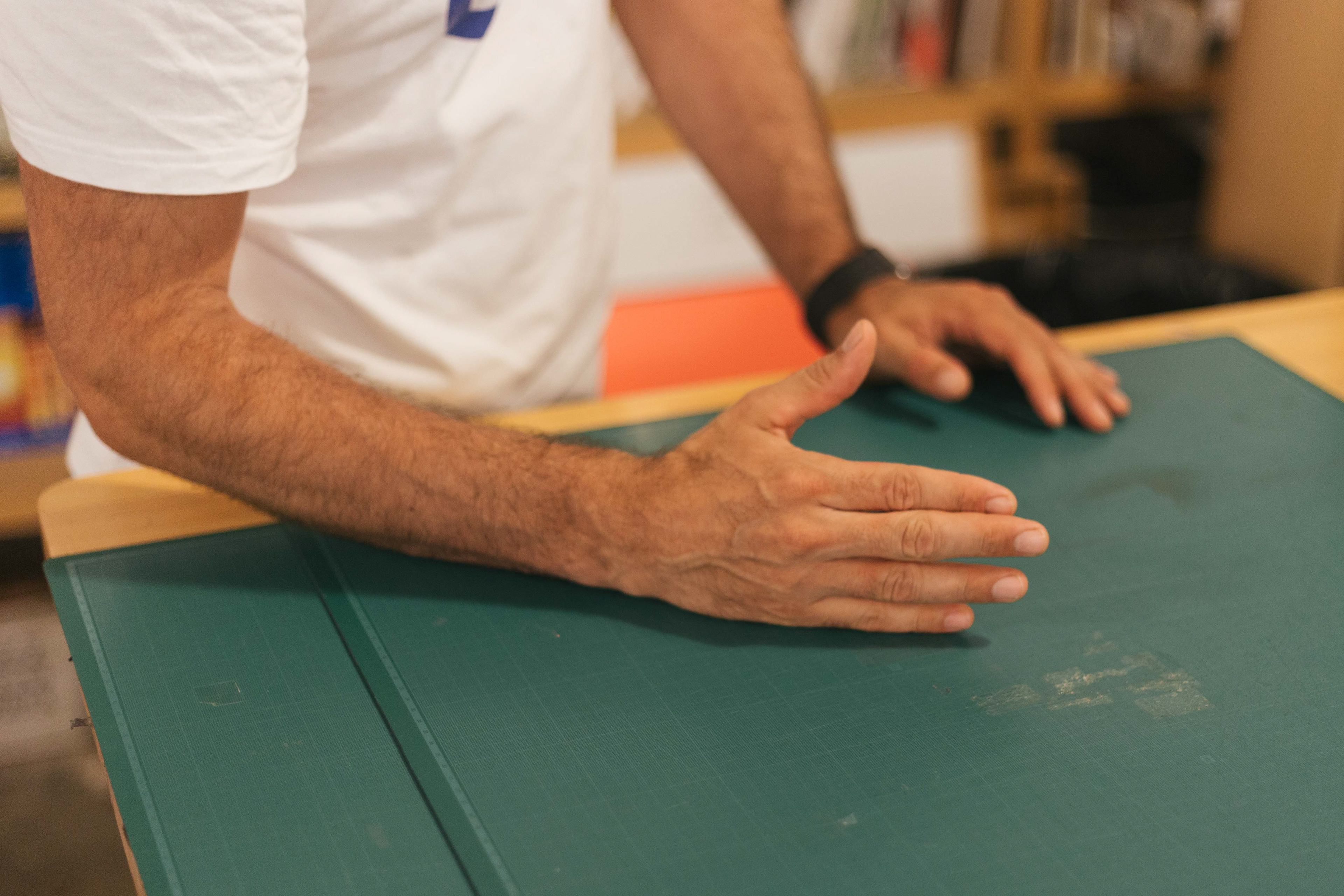 Before starting working at Summa, you worked at an industrial design studio (Antoni Arola) and at a graphic design studio (Rosa Lázaro), how was the experience of working in these places as a young designer? 
It was basically a lot of hard work. The first one, I was studying and I had Antoni as a teacher, in a class that was mixed with product and interior design students – we had to work in mixed groups to pitch a stand for EINA and our group won it. He saw how I worked, brought me into the studio in my last year of university, I started doing all the graphic stuff for his studio, but in three months everything was done. So he recommended me to Rosa and I stayed there working with her for two years. 
And how did you move from these areas to such a branding driven position in Summa?
After two years in such a small studio like that of Rosa's, I wanted to see something new, it wasn't like I wasn't happy, I just felt that I needed to discover something bigger. At that time Summa wasn't as big as it is today, we were around eighteen people, but for me this was already a change, apart from the fact that I always enjoyed working in large groups.
I learned a lot of things in the ten years I worked there! In the last six years I was one of the heads of design with a team of eleven people, it was a good time with a lot of struggle. But then the crisis came and I began 
Hey Studio
 together with 
Veronica Fuerte
 in 2007 – it was a good moment for it, I had a good salary and it made possible to start it without really worrying about the money, we had just moved to a new flat that had enough space for a studio too. I would come back home, see what she had done, work a little bit more and try to make it work. It was really fun, we were creating new things, with different clients, it was really nice! We set up very early on what we wanted for Hey, we had a clear idea of what was the strategy behind it and it made everything much easier.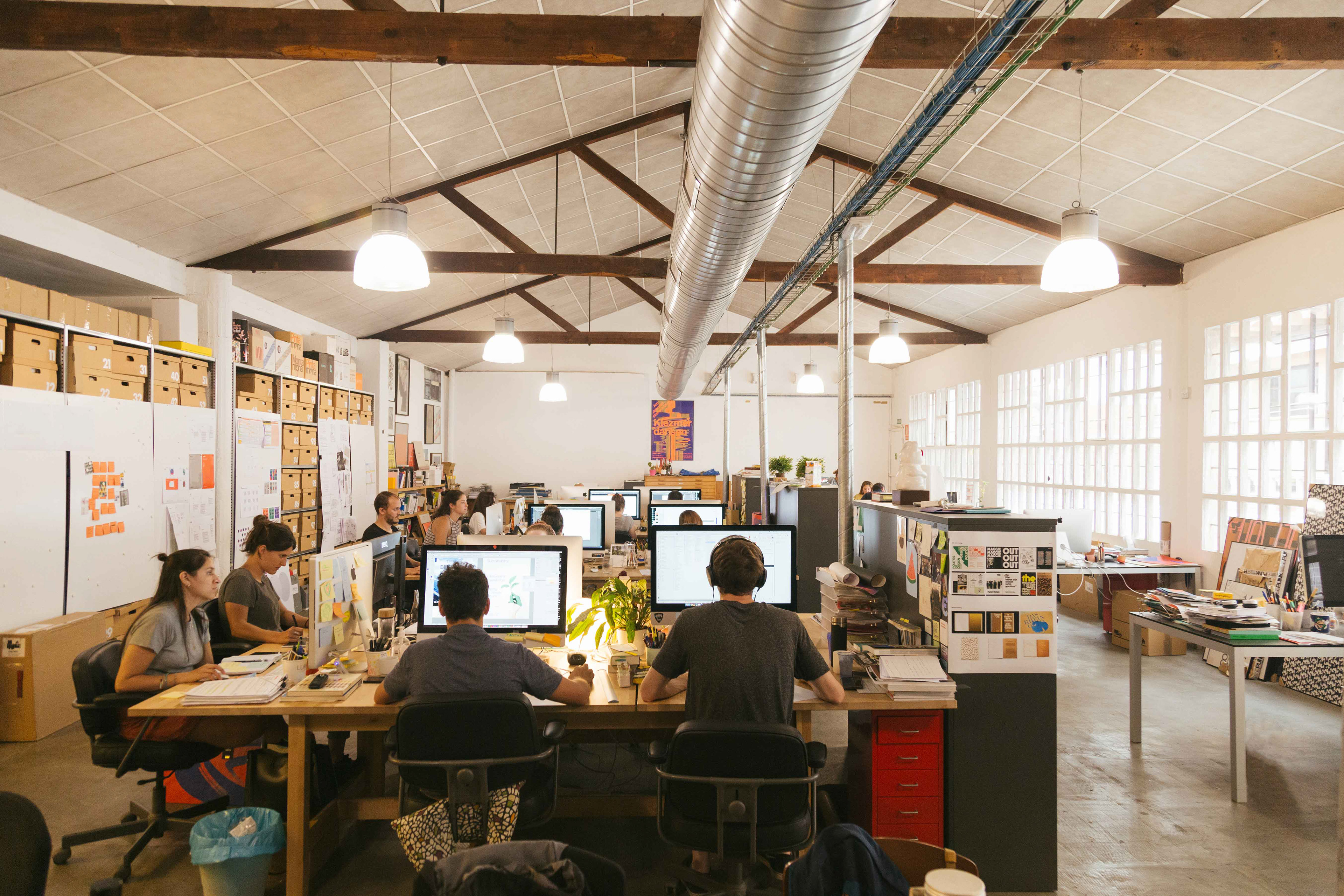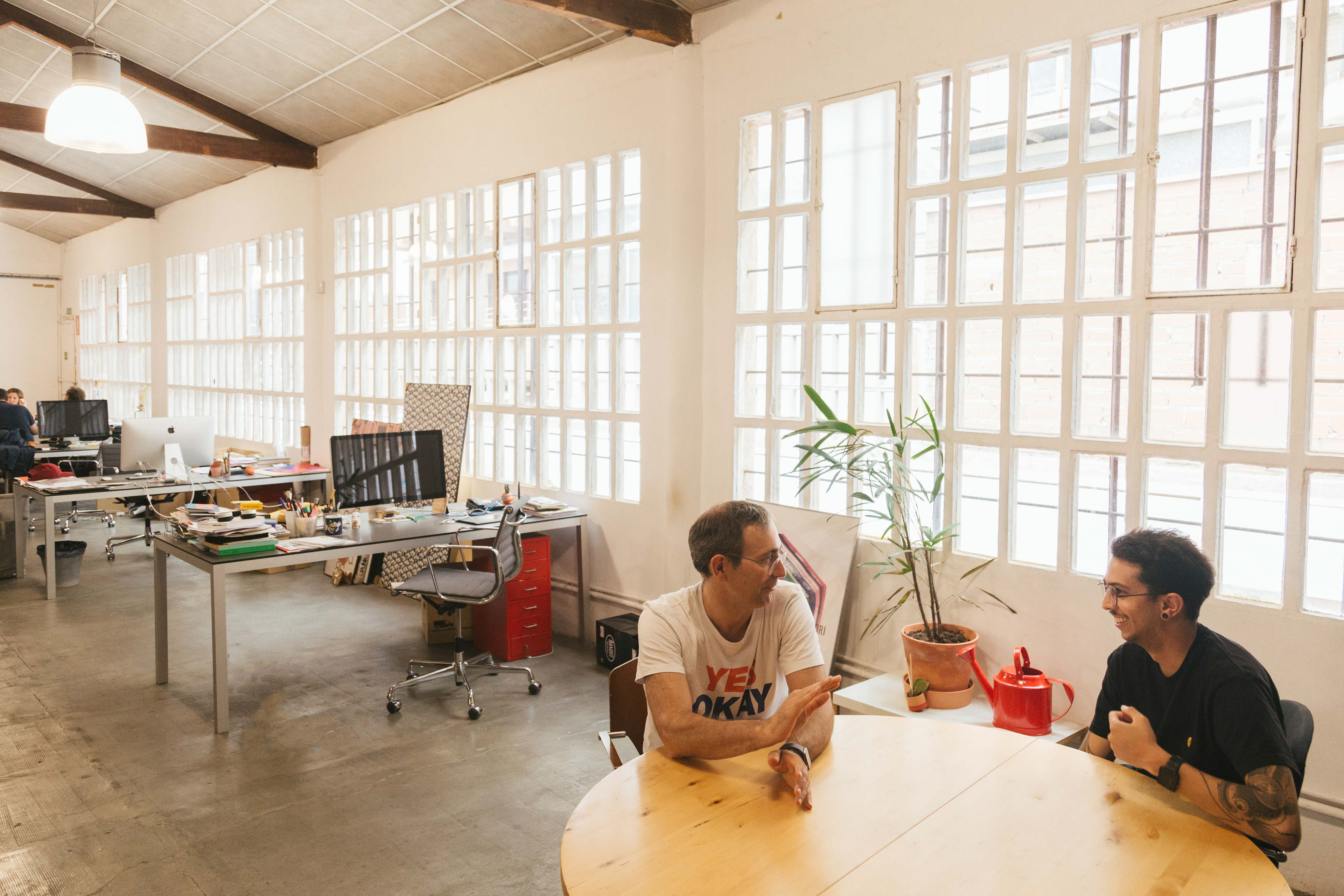 "Postgrafica is easier, there we basically share all we know and what've learned all these years with the students. It's also our way of understanding graphic design today and what the designer should be, it's much more about sharing than it's about teaching."
Your relationship with Marc Catalá and Pablo Juncadella go way back. Could you tell me a little bit more about the relationship you guys have and how you became a partner in Mucho?
 I know Marc since we were kids, my father and his father were also friends, we studied music together and we lived in the same place. I'm one year older than him, and his father was really worried because he wanted to be an "artist" (laughs), so when he found out that I doing something that was in this direction but with a little bit more focus, he asked me if I could show Marc what graphic design was. I took him one day to school, he really liked the environment and soon after he started studying there too. I had a car and I used to take him to school, but he was always late! Pablo went to school with Marc when they were younger, so it was all related and we all had a very good relationship. 
What is really funny is that I decided to leave Summa and two weeks later these guys called me to go out to dinner and they told me "What do you think about being the third partner in Mucho?" and three months later, while I was working at Hey, we decided that it was better if I joined Mucho. There were two big reasons, the first one was that this was around 2010 and the crisis was in a very bad moment and the second one was more of a feeling that I had, that Hey was more a Veronica thing.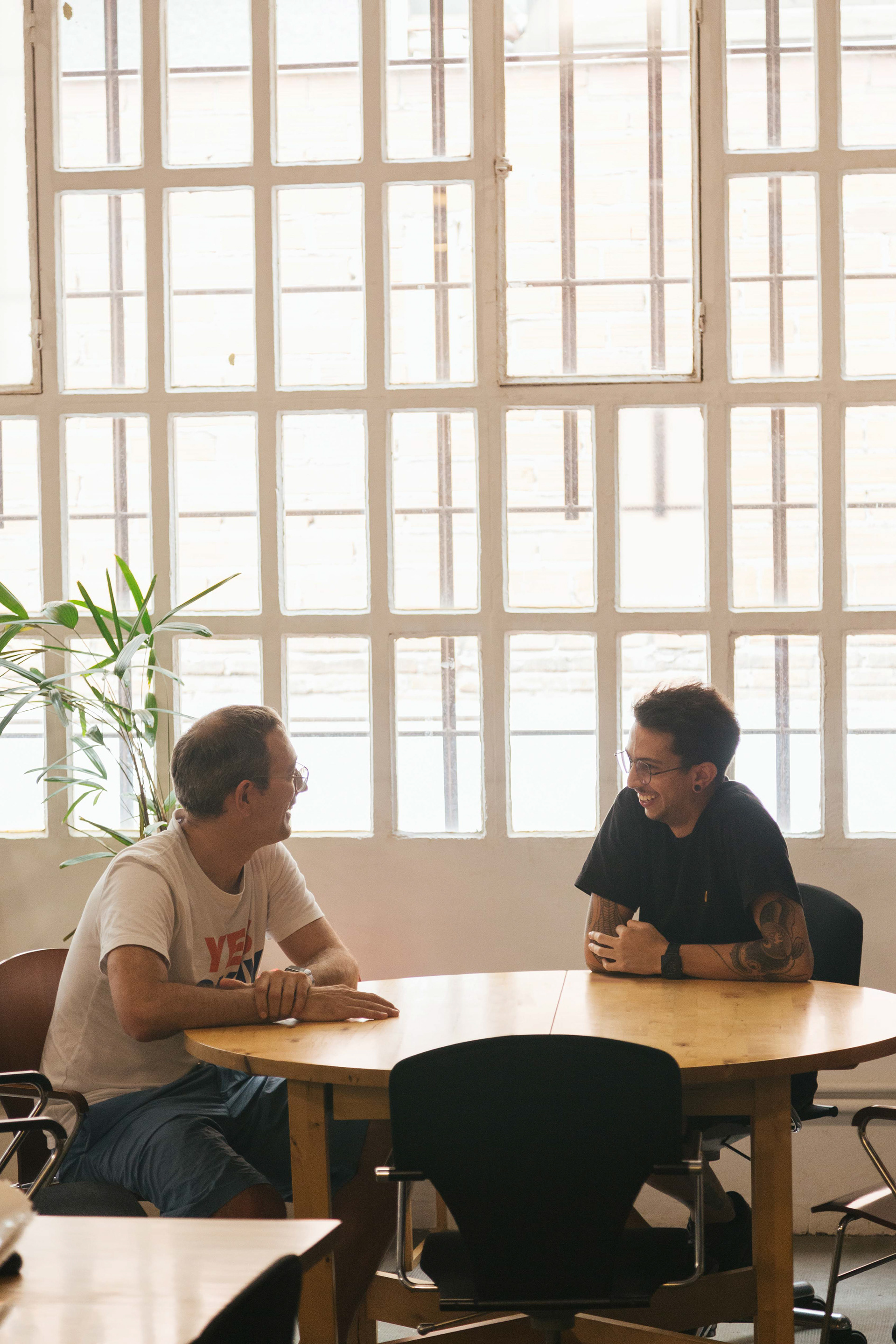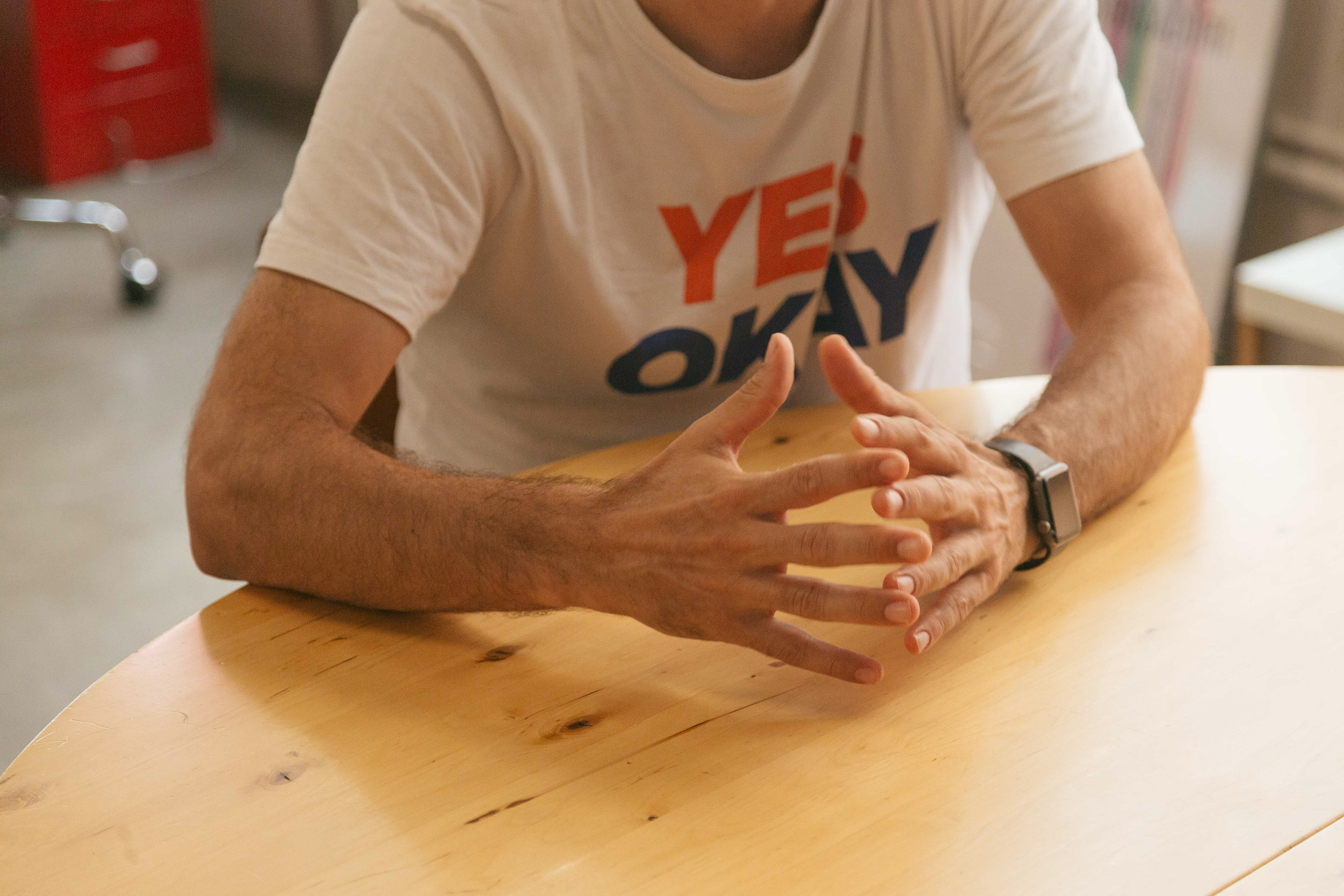 Mucho is now doing the Postgrafica Master in IDEP. So how important is the figure of a mentor/teacher in the early career of a designer?
 It depends, the kind of teaching that happens at school is very different from the one that happens in Postgrafica. I think that you, as a teacher, have much more responsibility when you're in the career because there're a lot of people who don't have a clue of what they're doing there, and you kind of have to make a difference in the life of those people – making them understand what's the profession and to enjoy it. There are not many teachers who do that, but I know it's really hard, because you usually invest a lot of time and in just a few cases you get a response. 
Postgrafica is easier, there we basically share all we know and what've learned all these years with the students. It's also our way of understanding graphic design today and what the designer should be, it's much more about sharing than it's about teaching. We only take students that already have experience working, that have a mentality that they want to grow – it totally makes a difference if you paid the course or your parents paid the course, and we want the first group.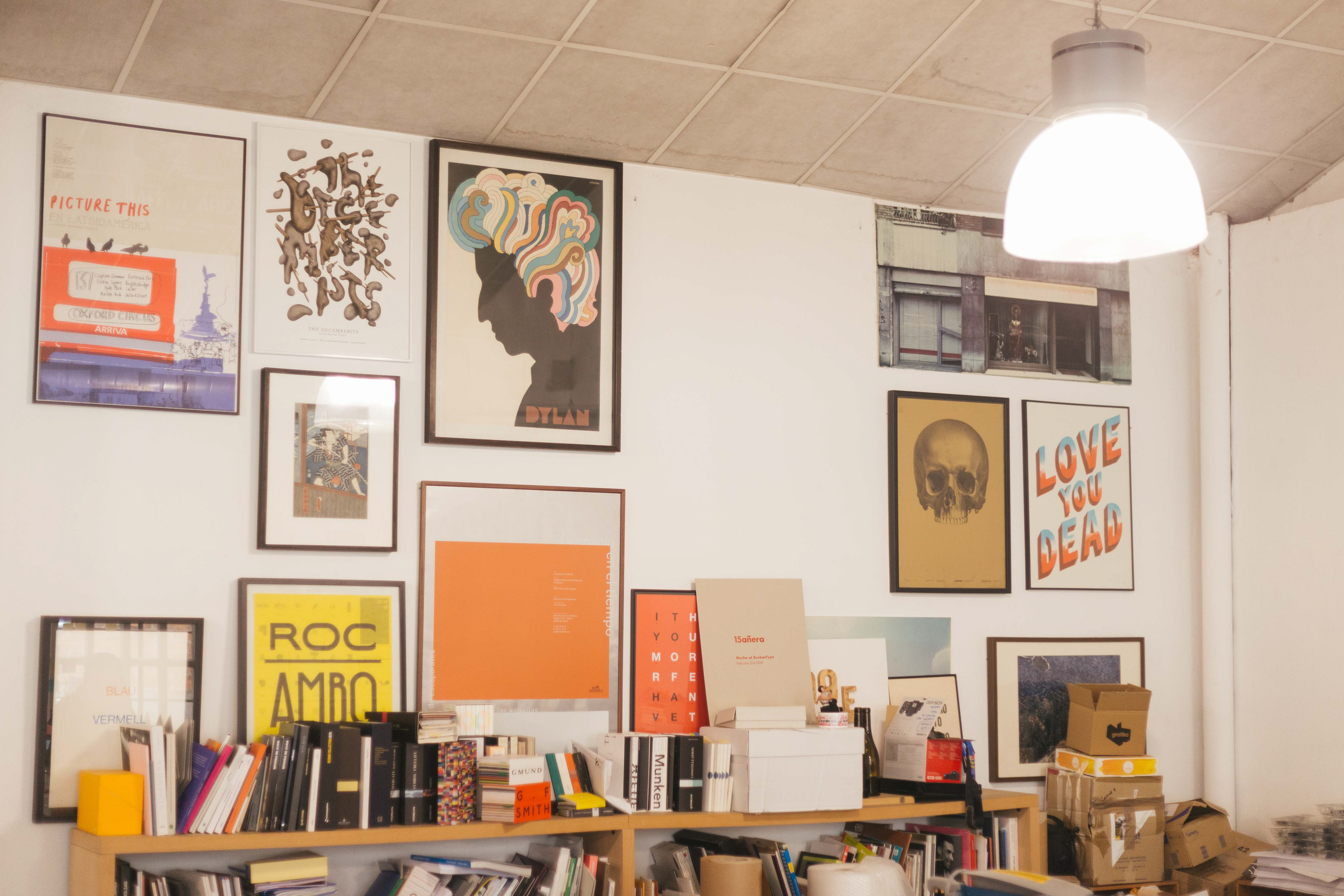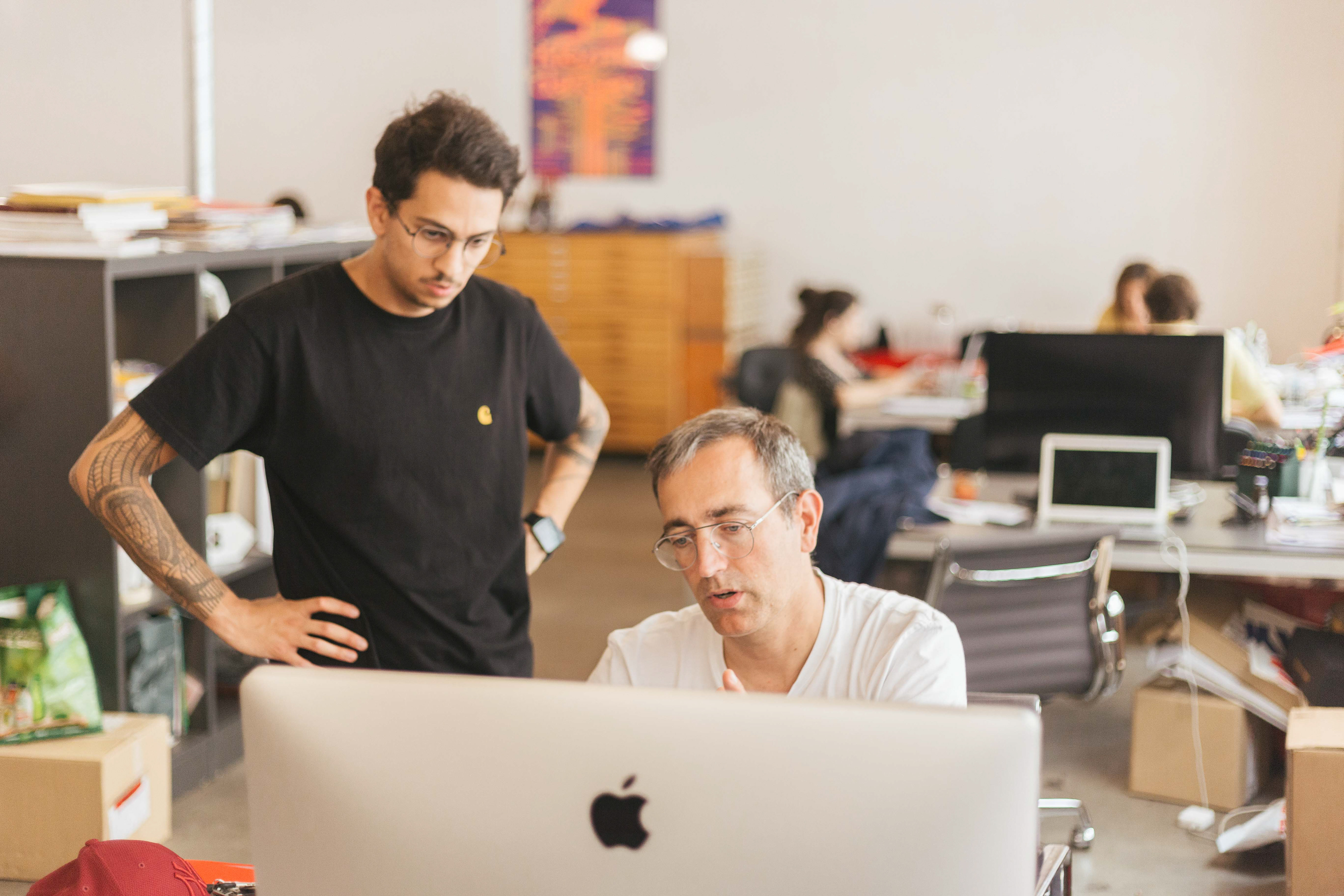 "It's also our way of understanding graphic design today and what the designer should be, it's much more about sharing than it's about teaching."
Has there been anyone in your life that has had a profound impact on your path or that you'd consider to be a mentor?
I can't say I had one mentor, there was a lot of people from whom I learned a lot of things. During my time in Summa it was 
Josep Maria Mir
, I'm really grateful to Rosa Lázaro too because I learned a lot in those two years with her, I basically learned all the parts that you don't learn at school – it was really hard on one side, because she was really strict, but it was amazing. I also learned a lot from Veronica, as a couple, working together and of course Pablo and Marc, they're big influences for me. 
And to finish – right now, what are the things you are beginning?
I have a project I've been thinking about for two years, but I won't explain it until I do it, If not somebody will steal it! (laughs) I'm actually running late on it, I should have had done this a few years ago when I had the idea but it still alive. The only hint I can give is that It has to do with social media.